Senate Confirms Daniel J. Calabretta for Federal Judgeship in Eastern District of California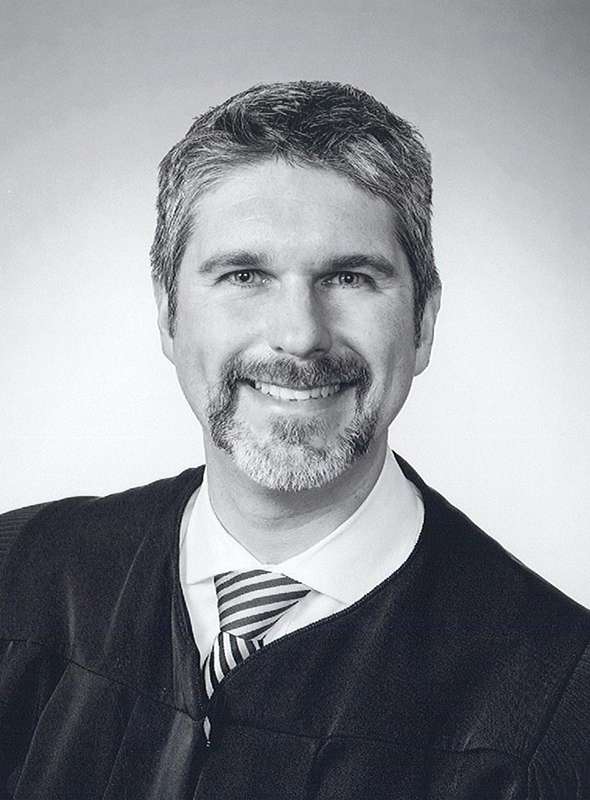 N E W S R E L E A S E
FROM THE US COURT OF THE NINTH CIRCUIT
February 16, 2023 Contact: Katherine Rodriguez
mediarelease@ce9.uscourts.gov

SAN FRANCISCO – The United States Senate today voted 51-45 to confirm President Joseph R. Biden, Jr.'s, nomination of California Superior Court Judge Daniel J. Calabretta to serve as a U.S. district judge for the U.S. District Court for the Eastern District of California.
"Our bench is delighted by the welcome news of Judge Calabretta's confirmation and look forward to his appointment by the President. His reputation as an exemplary judge and public servant precedes him," said Chief District Judge Kimberly J. Mueller of the Eastern District of California. "We look forward to welcoming him soon as a colleague, and know that the many litigants who entrust their cases to our court will be well served by his diligence and hard work, excellent judgment and humility," she added.
Judge Calabretta was nominated for the judgeship on Aug. 1, 2022, and had his nomination hearing before the Senate Judiciary Committee on Oct. 12, 2022. His nomination was pending and thus was returned to the president when the Second Session of the 117th Congress adjourned on Jan. 3, 2023. President Biden renominated Judge Calabretta on January 3, and his nomination was reported to the Senate Floor on February 2. He will fill a judgeship vacant since April 17, 2022, when District Judge John A. Mendez assumed senior status. Upon taking his oath, Judge Calabretta will become the first openly gay judge appointed to the Eastern District. He will maintain chambers in Sacramento.
Judge Calabretta has served as a California Superior Court judge in Sacramento County since 2019, when Governor Jerry Brown appointed him. He was reelected in November 2020 to a full six-year term beginning in January 2021. He has served as the presiding judge of the Juvenile Court since 2022. Prior to his appointment to the state bench, Judge Calabretta served as the deputy legal affairs secretary for the Office of the Governor in Sacramento from 2013 to 2019. Before joining the governor's office, he was deputy attorney general for the California Department of Justice, Office of the Attorney General, from 2008 to 2013. Judge Calabretta was in private practice as an associate at Munger, Tolles & Olson LLP in San Francisco from 2005 to 2008.
Born in Union City, Tennessee, Judge Calabretta graduated in 2000, summa cum laude and Phi Beta Kappa, from Princeton University, where he received the Spirit of Princeton Award in 2000. He earned his Juris Doctor, magna cum laude and Order of the Coif, from The University of Chicago Law School, where he was the topics and comments editor from 2002 to 2003. Following law school, he clerked for Circuit Judge William A. Fletcher, of the U.S. Court of Appeals for the Ninth Circuit, from 2003 to 2004, and for Associate Justice John Paul Stevens, of the U.S. Supreme Court, from 2004 to 2005.
Judge Calabretta has been a member of the California Child Welfare Council since 2022; a member of the Anthony M. Kennedy American Inns of Court since 2015; and a member of SacLegal since 2013. He was a member of the Bay Area Lawyers for Individual Freedom, from 2006 to 2013, and served on the board of directors of the San Francisco Gay Men's Chorus, from 2011 to 2013, and as one of its singing members from 2007 to 2013.
The U.S. District Court for the Eastern District of California had 4,111 new case filings in calendar year 2022. The court is authorized six judgeships.
Appointed under Article III of the U.S. Constitution, federal district court judges are nominated by the president, confirmed by the Senate and serve lifetime appointments upon good behavior.