OPEN DOORS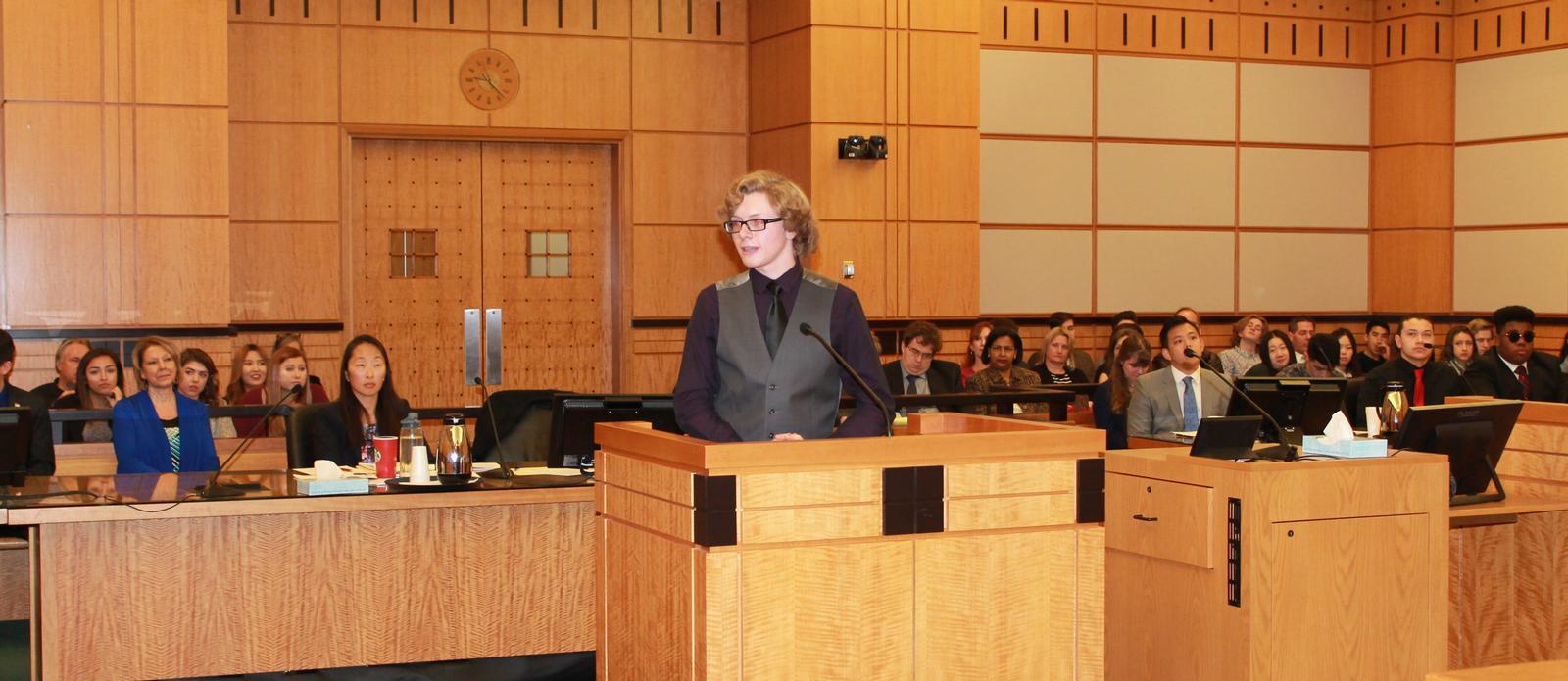 Each year the United States District Court, Eastern District of California, participates in a national program designed to help high school students learn more about the role of the federal courts in our system of justice. This annual program supports California's approach to the Common Core State Standards as well as the newly adopted HSS Framework and C3 Framework and is part of a long-term commitment by the federal courts to share in the civic education of high school students who are making the passage to adult citizenship. The program is entitled Open Doors to Federal Courts. Open Doors is held at the Robert T. Matsui Federal Courthouse in Sacramento, the Robert E. Coyle Federal Courthouse in Fresno, and the Bakersfield Federal Courthouse each year.

The objective of Open Doors is to bring together high school seniors, teachers, judges, court staff, lawyers, probation and pretrial services representatives — and others in the justice system — to enhance the students' knowledge of the legal process and the courts. The students will participate in a mock trial by playing playing different roles. After the trial, all of the students are able to actively participate in the jury deliberation process. The events take place in a courtroom with a federal judge presiding over the proceedings. At the conclusion of the trial phase, the students get an opportunity to learn about the different roles of the court, legal personnel in the justice system, and visit the Justice Anthony M. Kennedy Library and Learning Center.

Schools will receive an invitation email with a registration form to submit. Because we have limited seating available in the courtrooms, the schools chosen to participate are in the order in which their registration form is received.

For additional information or to request an invitation to Open Doors for your school, please contact Daniel Spohr-Grimes at dspohr-grimes@caed.uscourts.gov or (916) 930-4036.