Eastern District of California's Judicial Emergency Exacerbated
by the Coronavirus Disease-2019 (COVID-19) Pandemic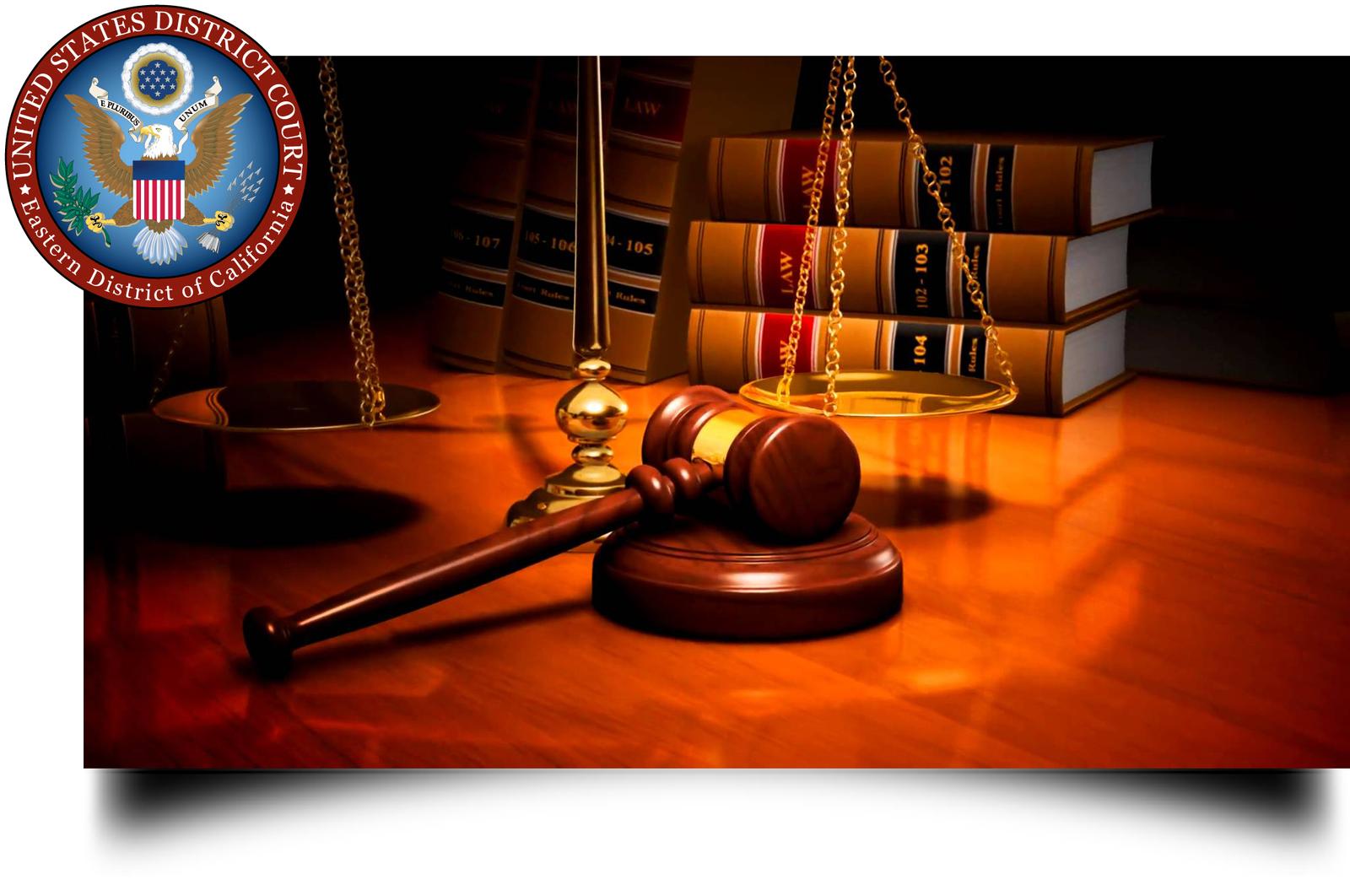 As the Senate Judiciary Committee meets Tuesday, June 30, 2020 to address the Judicial Conference's recommendation for more judgeships, the Eastern District of California continues to experience a long-standing judicial emergency now exacerbated by the COVID-19 pandemic.
Detailed in the Eastern Districts most recent Biennial Judgeship Survey, the Eastern District continues to struggle with the long standing judgeship crisis. This presentation lays out the urgency for additional judgeships in California's Eastern District. While the judgeship imbalance is worse than ever, it is not a new problem for the Eastern District; rather, it is a problem that has been worsening for nearly 40 years.
The need for judgeships is so great that Chief Judge Kimberly J. Mueller recently declared a Judicial Emergency that was approved by the Judicial Council of the Ninth Circuit. This Judicial Emergency has been exacerbated by two pending vacancies and the COVID-19 pandemic as detailed in these letters from the Judges of the Eastern District of California to Senator Dianne Feinstein, Senator Kamala Harris, and Speaker Nancy Pelosi and Minority Leader Kevin McCarthy.